crock pot caramel apple butter
I am always on the lookout for crockpot recipies. Here is one for making apple butter.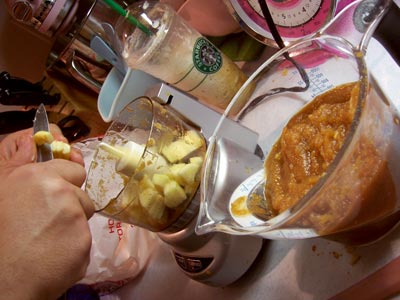 Peel and cut up 3 lbs of apples.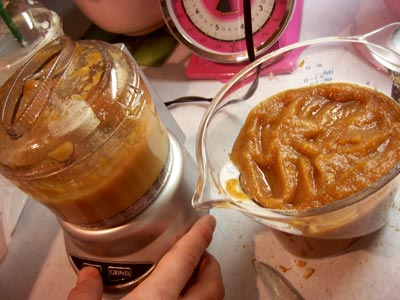 Puree the apples.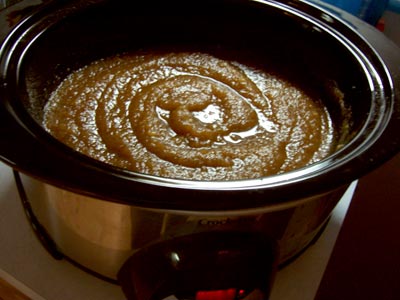 Add the apples to the crock pot with 2 cups of sugar. Cook until butter consistency. (3-4 hours)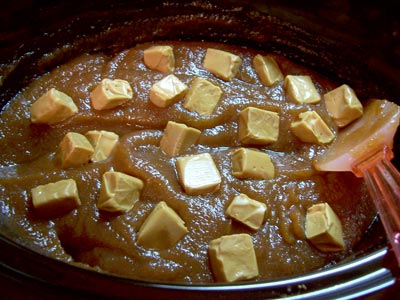 Stir in 1/4 tsp ginger, 1/2 tsp cloves, 1 tsp cinnamon and 20 caramels.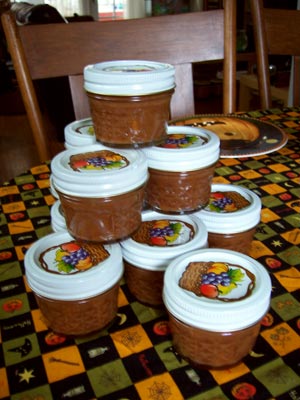 Heat to 156 degrees. Then spoon into jars. I like these cute little jars. Just the right size for sharing!