applesauce
We picked a bushel of apples this fall and were determined to make something we could enjoy later on.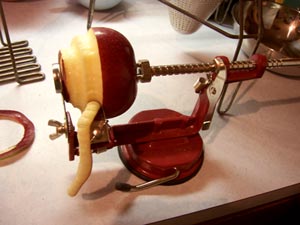 We used our apple corer slicer peeler to prepare 3 lbs of apples.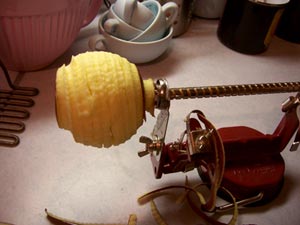 Look how nice the apples turn out.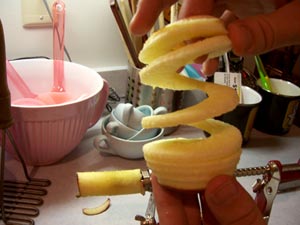 I love how they are cut into spirals. After cutting we placed the apples in a pot with 1/3 cup of water and 2 tablespoons of lemon juice. Then we cooked the whole thing on medium high heat until they were mushy.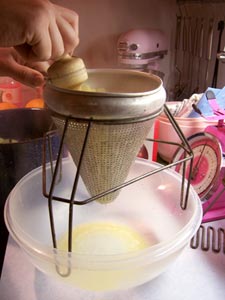 We smashed the apples through a chinois my grandma gave me. (Note: This year we used our stick blender... worked great! - Oct 2007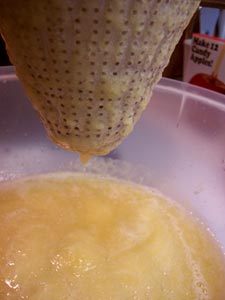 The texture turned out perfect.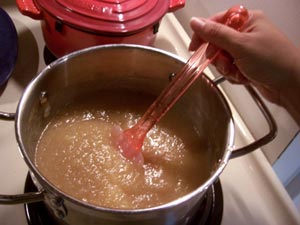 The applesauce then goes back onto the stove with 3/4 cup of sugar and cinnamon to taste. Bring to a boil and let simmer for 5 minutes.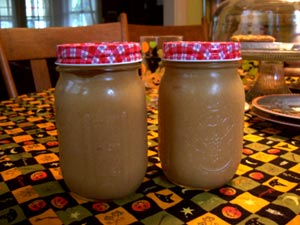 Tadah... applesauce! Makes about 2 pints.