peanut butter dog bisquits
Oscar was feeling a little out of the holiday festivities so we made some Christmas dog bisquits for him and his friends.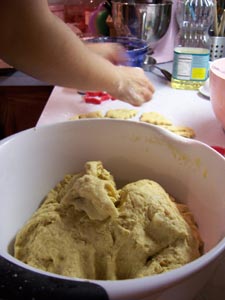 Blend these wet ingredients... 1 1/2 cup water, 1/2 cup oil, 2 eggs, 4 tbsp peanut butter. (Aaron and I argued over whether peanut butter is a wet or dry ingredient... I say it's wet. We are quite liberal with the peanut butter too. Chunky peanut butter adds a little excitement also.) Add dry ingredients... 2 tsps vanilla, 3 cups flour, 1 cup cornmeal, 3/4 cups oatmeal.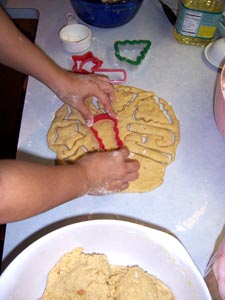 Roll the dough out and cut shapes.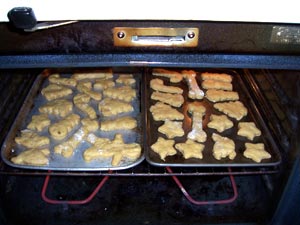 Bake on ungreased cookie sheet at 400 degrees for 20 minutes. Let them cool in the oven to harden.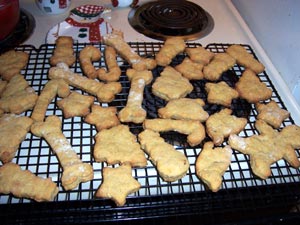 Mouthwatering.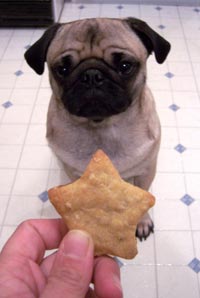 At least Oscar thinks so.