doll cake
For Tina's niece Mya's third birthday party I offered to make a princess cake for her.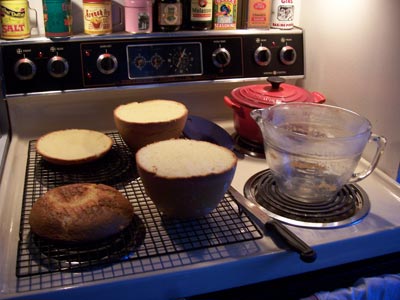 I used Tina's pampered chef mixing bowl/skirt baker to bake two white cakes. They were one cake mix box each. Follow box directions except bake at 325 degrees for 1 hour and 10 minutes.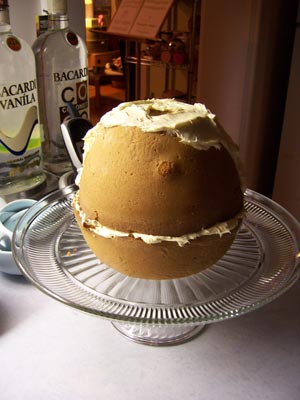 Using a serrated knife, level off the large ends of each cake. Take the bottom two inches of one cake and using frosting attatch the other cake on top of it. Note that I cut a hole in the top and put some frosting in it for the barbie to go in. Frost the entire thing.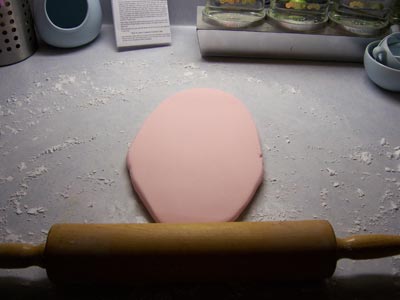 Roll your tinted fondant out to 18 x 18 inches a quarter of an inch thick.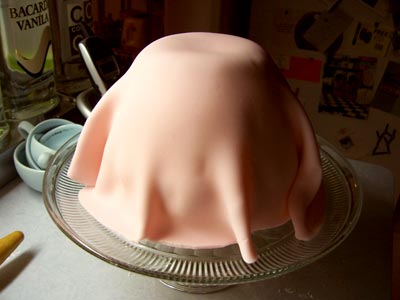 Lay it over the cake.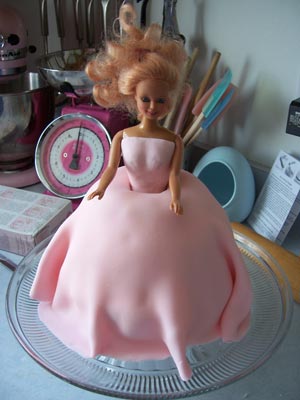 I used half a barbie Tina found at her house. Some extra fondant served as a dress top. I cut an X in the fondant and jammed barbie in.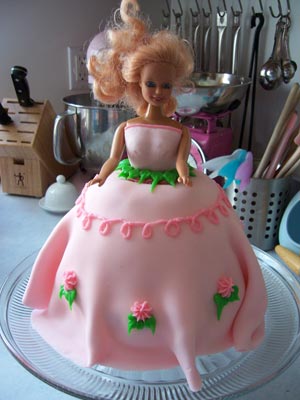 Aaron gave me a hand with the icing decoration.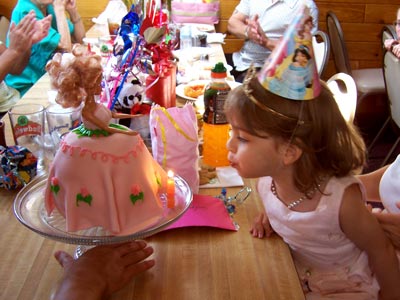 I think the birthday girl was pretty happy with her cake.