freezer jam
I wanted to make some strawberry jam, but did not feel like standing over a hot stove this year.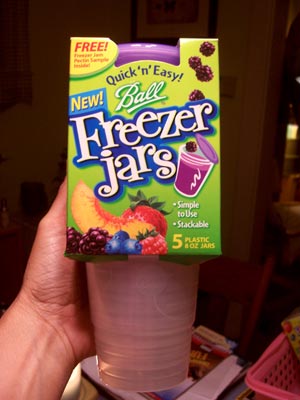 I saw these Freezer Jars at the grocery store and thought I would make freezer jam instead.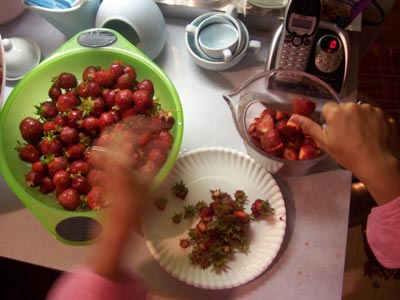 Chopping broccoli... chopping broccoli-he-he-he... umm.. I mean strawberries.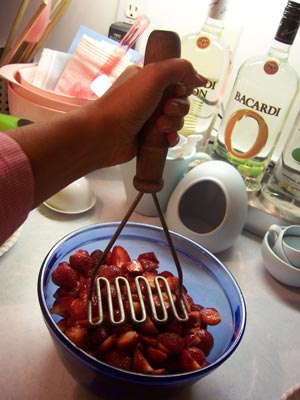 My grandma gave me this smasher... perfect for the job.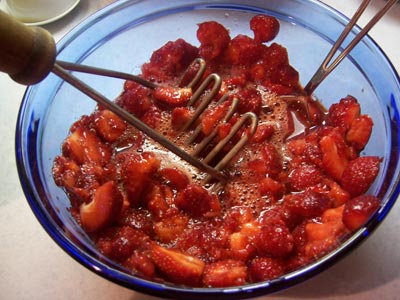 Smooshing the berries.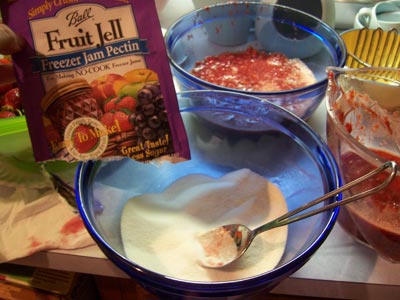 Mix sugar with freezer pectin. (amounts according to recipe on freezer pectin package)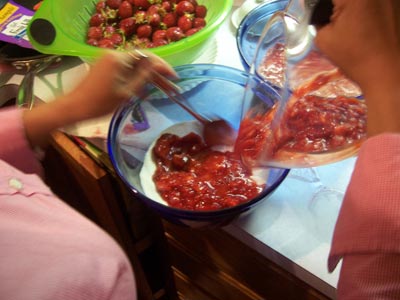 Stir in the smooshed berries.. let it all sit for awhile.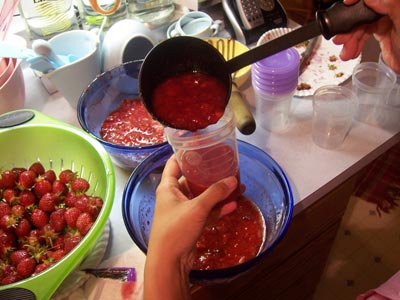 Fill the jars. Let them sit for half an hour.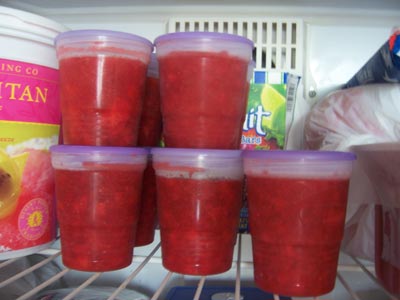 And into the freezer they go. When you are ready for a jar, let it defrost in the fridge. Super easy!