halloween food
I wanted to make some different spooky food than last year, but it had to be easy, since I had to take care of trick or treaters the same night.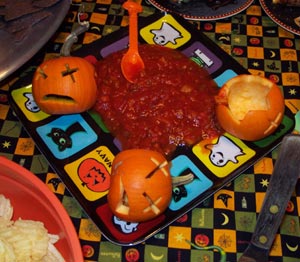 I carved three little pumpkins with head wounds and arranged them on a tray with salsa oozing out of their heads. Yuck!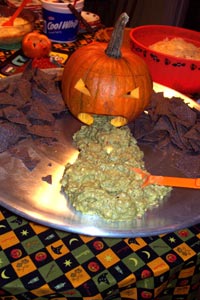 Another medium sized pumpkin was carved in the style of the infamous puking extreme pumpkin.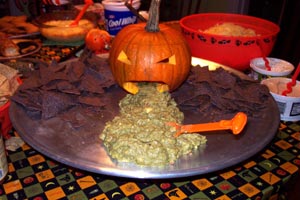 Guacamole then spewed out of his mouth onto the tray. Ewwww.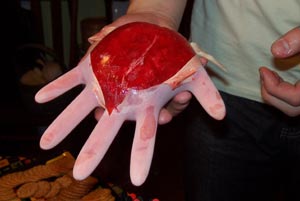 We filled a rubber glove with red cherry kool-aid and put it in the freezer. It was pretty gross when we peeled off the glove.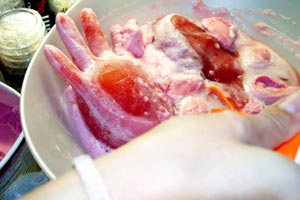 The hand went into a punch whipped together by Tina. It was made of raspberry sherbert, cranberry ginger ale and sprite. Ughhh!
Everything looked great... to the point it was hard to eat!