pepper jam
My grandma makes a delicous pepper jam that you mix with cream cheese and spread on crackers. I got the recipe from her and Aaron and I made a batch for Christmas presents.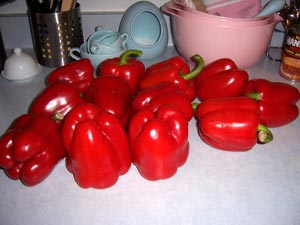 Wash one dozen red peppers.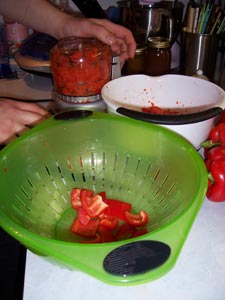 Cut them into pieces and then chop them finely in a food processor. Add a tablespoon of salt and let stand overnight.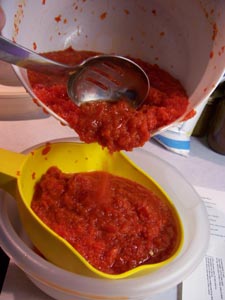 Strain out the liquid.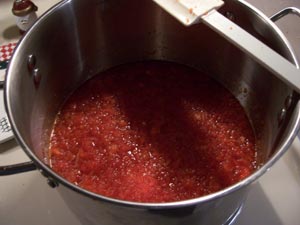 Cook the peppers in a saucepan with 3 cups of white sugar and 3 cups of white vinegar, uncovered for 45 minutes, until the consistancy of marmalade. Stir frequently.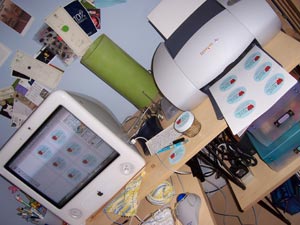 I designed jar labels on the computer and printed them out.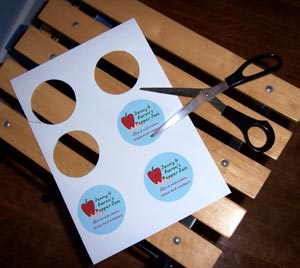 They explain how to serve the jam.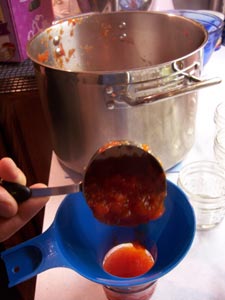 Pour into small jelly jars.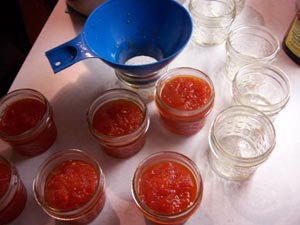 The recipe makes 4 to 5 cups of jam.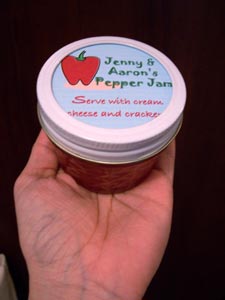 The finished product.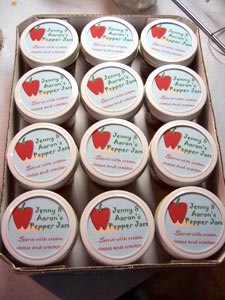 It made a dozen jars for us.