reindeer food
For Christmas this year I made all my friends reindeer food.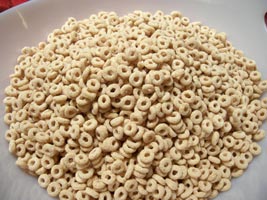 Mix 3 cups Cheerios, 3 cups Rice Chex, 1 cup peanuts and 2 cups small pretzels.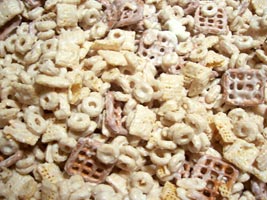 Melt two 11 ounce bags of white chocolate chips and mix it in with the dry ingredients until they are well coated. Spread the mix out on cookie sheets covered with wax paper. Let cool.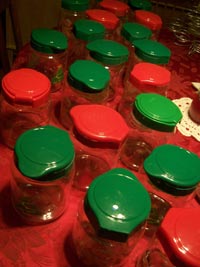 I got a bunch of these cute holiday containers to put it in.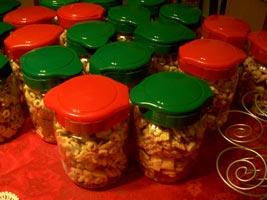 Ready to go.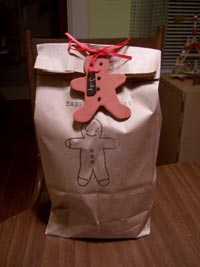 My simple packaging consisted of brown paper bags stamped with my gingerbread stamp, a clay gingerbread man and a name tag tied with red ribbon.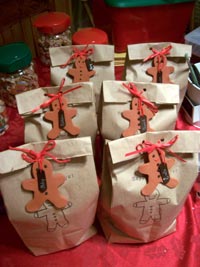 Gifties for my Sit & Knit friends ready to go!