birthday hat
When we were at the beach, Chuck and Tina saw a birthday hat in a shop and wondered if I could make one for their neice, Mya's birthday.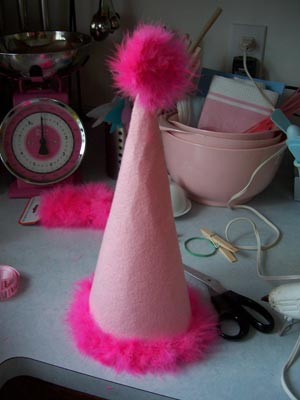 Using stiff pink felt I made a cone and glued it with hot glue for the actual hat. Using hot glue again, I added a feather topper and trim.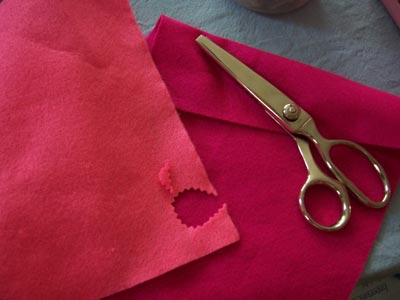 I cut little circles out of different shade of pink felt and hot glued those on.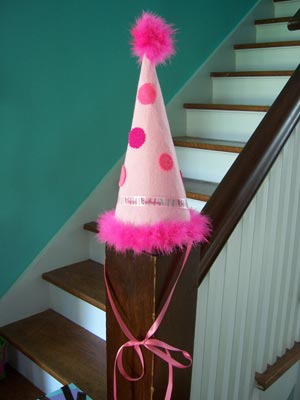 I sewed two ribbons to each side to tie the hat on. I also glued on a ribbon that said "Happy Birthday!"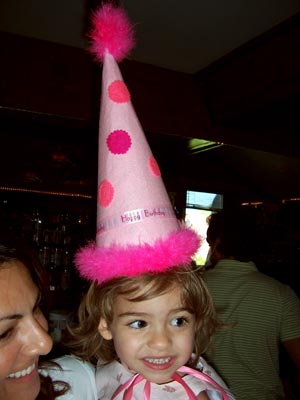 Here is the birthday girl in her hat.