Gingerbread Men Ornaments
I made all the kids I know gingerbread ornaments for the holidays.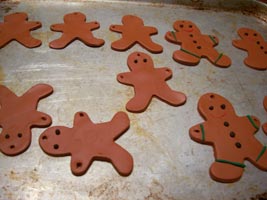 I cut them out of sculpey and baked them.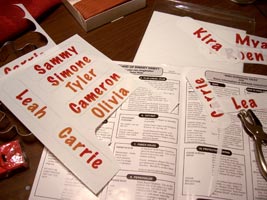 I printed all the kids names onto white ink jet shrinky dink paper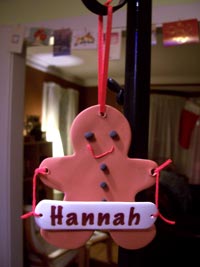 Then I tied each name tag to a gingerbread man with ribbon.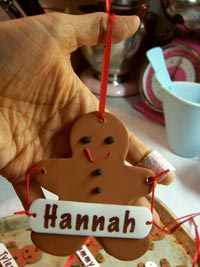 Hopefully the kids didn't try to eat them.