halloween garland
I saw a felt Halloween garland at a store that was just plain orange and black squares. It was one of those things where I thought, "Hey! I could do that!" And then I took it a step further.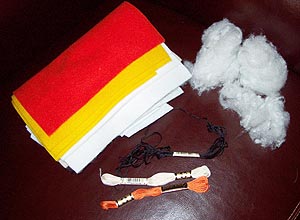 The supplies... Halloweeny colored felt, stuffin and embroidery thread. All pretty inexpensive.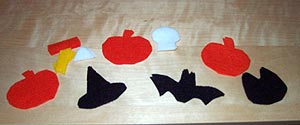 I drew spooky shapes on paper and cut them out and used them as patterns to cut these shapes out of the felt. There are two pieces of felt for each shape.

Then I did a simple stitch around the egdes of the shapes, left a hole for stuffing, stuffed 'em and sewed them shut. Some of them have faces stitched on the front too.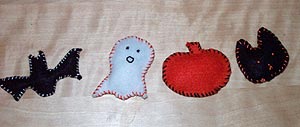 A bat, a ghost, a pumpkin and a cat. I used alternating colors of thread with different colors of felt to make the stitches stand out.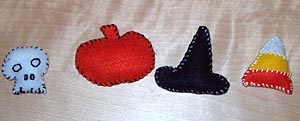 A skull, another pumpkin, a witches hat and a candy corn. The candy corn was the hardest, I had to stitch the three colors of the corn together first.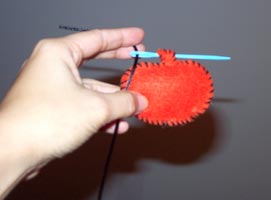 Each shape was threaded on to thick silk cord using a yarn needle.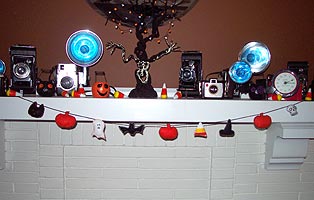 And here is the Halloween Garland on my mantle. Considering making one for each holiday!