super easy halloween tablecloth
I wanted a Halloweeny tablecloth, but I didn't find any I liked. I decided to make one myself.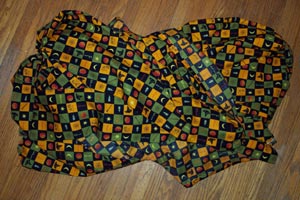 Armed with a 50% off Joannes coupon I bought some Halloweeny material.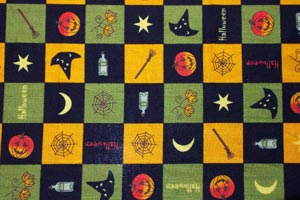 The square pattern made it very easy to cut and sew.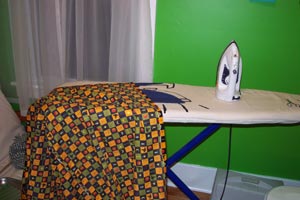 I pinned hems and ironed all the egdes.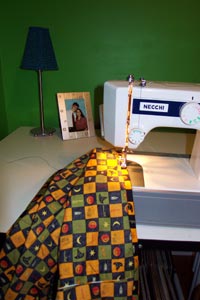 Then I sewed them.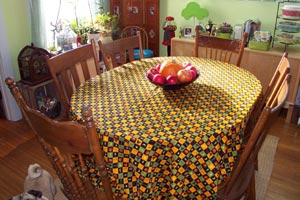 Easy peasy lemon squeezy. Festive!