felt valentines day hearts
Instead of cards I made these felt hearts for my fellow Sit & Knitters.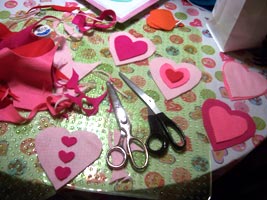 I started off by cutting out lots of hearts from different shades of pink felt. I kept coming up with more and more ways to combine them.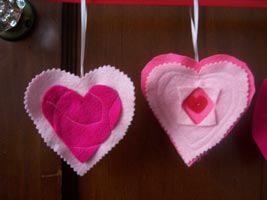 Then I sewed the hearts together on my sewing machine.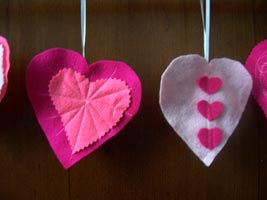 I didn't have any sort of plan... just sewed all willy nilly.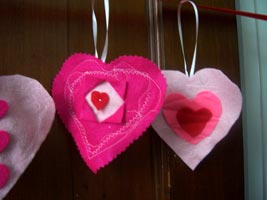 Then I stitched a ribbon to each heart for hanging.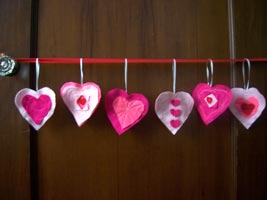 Here are all the hearts... they look nice hanging together.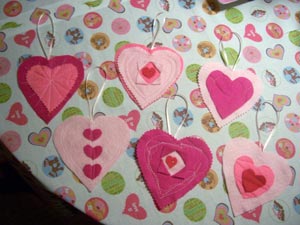 I gave them all away. I might have to make a set for myself.