knit Christmas tree garland
My grandma only had Christmas balls on her tree so I set out to knit her a garland for it.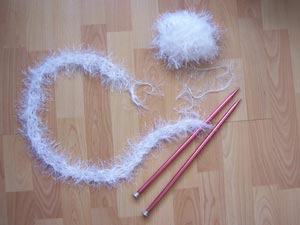 I used white eyelash yarn, I thought it would look like snow.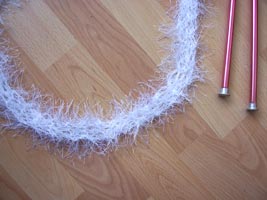 I knit four stitches across with size 15 needles, until I ran out of yarn.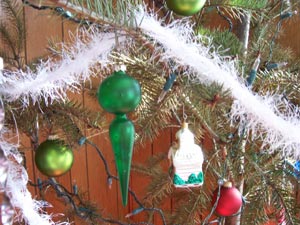 Here is the garland on her tree. One ball of yarn, was not enough, I am going to have to get another and make a second strand to add to the first. My mom wants one for her tree now too.