Multi-colored Scarf
I made this scarf as a Christmas present for my friend Kristen. I had crocheted many scarves, but this was my first knit scarf.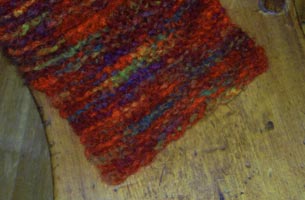 I used size 15 bamboo needles. The entire scarf was purled.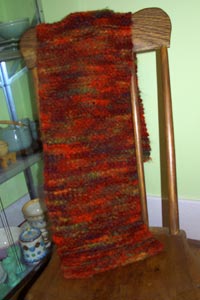 I can't find the label that came with the yarn. It was a great mix of colors though.