new christmas mantle cover and tree skirt
I got tired of the design I had on last years mantle cover and tree skirt. This year I was really into buttons. So yes... took off the old trees and replaced them with these kicky new button trees.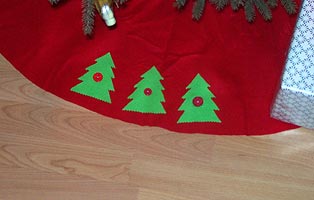 I sewed red buttons onto the tree skirt and then cut slits into felt cut out trees to slip over the buttons. Very easy.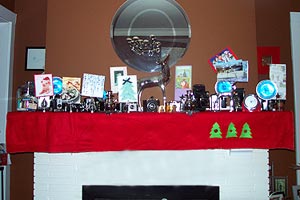 I did the same thing for the mantle cover.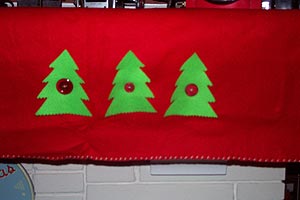 Here is a close up. Next year, I could even do different felt cutouts to button on. Oh the versatility!