valentine's day cranberry body scrub
I made my friends this body scrub as gifts for Valentines Day. It wasn't very hard. You need cranberries, baby oil and epsom salt.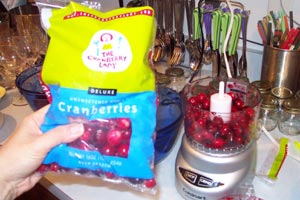 Cranberries were out of season, so I got some in the frozen food section. Once they thawed out, I pureed them in the food processor. Cranberries are a natural exfoliant. Use a cup of uncrushed cranberries per person.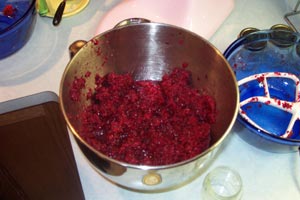 Here are the cranberries all ground up. I put the berries in my kitchen aid mixer to mix in the...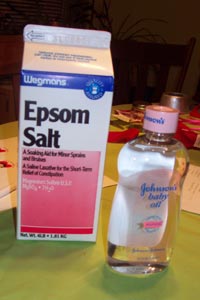 Epsom salt and baby oil. For every cup of cranberries add three tablespoons of epsom salt and 2 tablespoons of baby oil.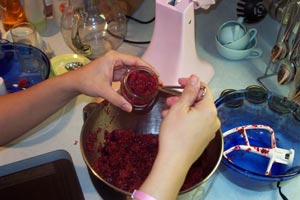 I found that used baby food jars Joel had given me were the perfect size for the scrub portions.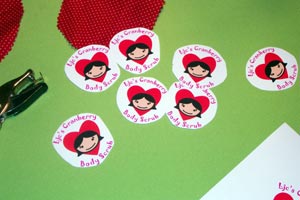 I made special Ljc labels and tags to go on the jars so no one confused the body scrubs for jam. I also covered the jars with circles of red fabric.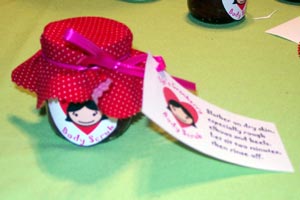 The tags had the instructions.. "slather on dry elbows and feet, wait a few minutes then rinse off".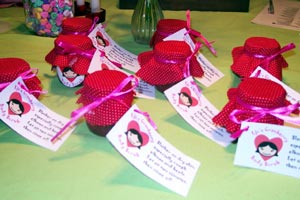 I think they made cute little gifts.