heart shirt
I decided that my handmade gift for Tina this Christmas would be something she could wear. I had a seen a shirt in LA with an initial sewn on in somewhat the same manner. That was my inspiration.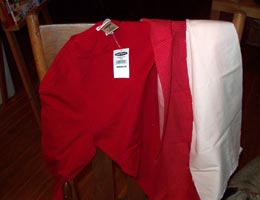 Supplies... a red shirt from Old Navy and two bits of fabric.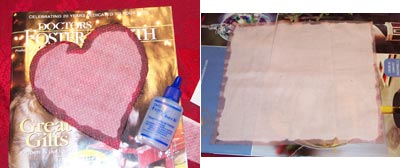 I cut a heart and a square out of the fabrics. I seem to be stuck on a heart theme when it comes to Tina's gifts... but it such a easy yet cute shape to make. I used fray check around the edges so they wouldn't... uhh... well.. fray.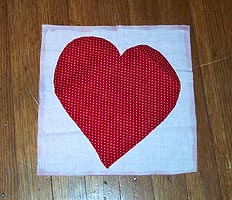 The heart will go on top of the square.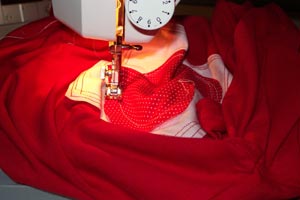 I sewed the square on first and then the heart, because I wanted the heart to be stitched onto the shirt and not pouf out. I sewed the shirt to itself several times. I also sewed willy nilly... I wanted it to have a crooked, crazy look.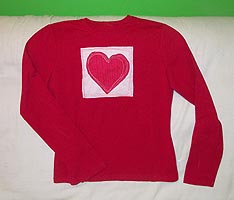 Here is the finished shirt.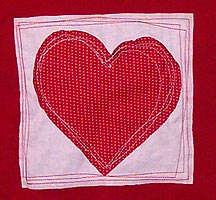 And a close up of the heart. I imagine it will come in handy on Valentines Day.