Baby Shower
I was a cohost for my friend Sarah's baby shower. I was in charge of the invites, games/prizes and favors. The theme of the party was Fall.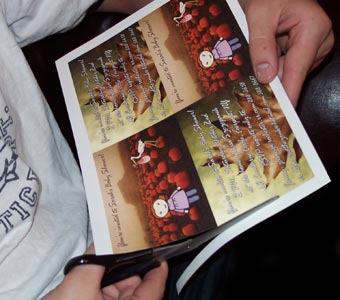 I designed the invites with Sarah's ljc-style character in a pumpkin patch. Aaron cut the print outs for me.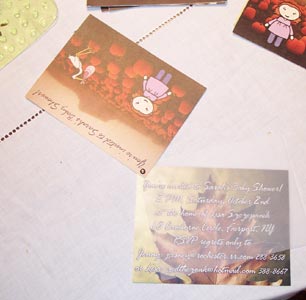 I attached the front card, a sheet of vellum and the directions together with little brass brads.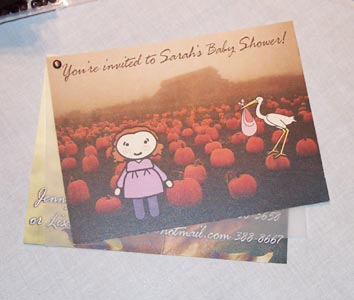 Here is a close up.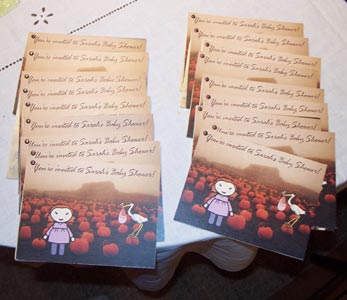 Lots of invites to mail out.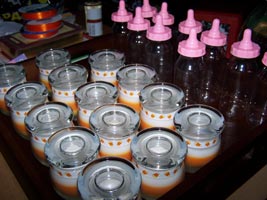 For favors, I went with a candy corn motif. I got little candy corn candles at Target and empty baby bottles at Party City.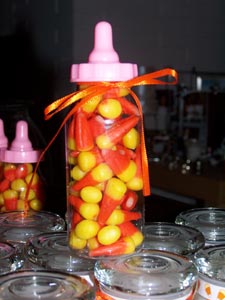 Each bottle was filled with candy corn and got an orange ribbon.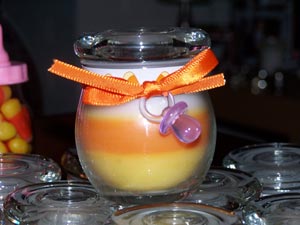 The candles got orange ribbons and either a little pink pacifier or...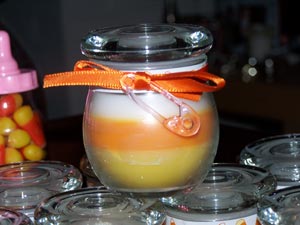 ... a little pink safety pin (which I don't understand the symbolism of, because no really uses safety pins on diapers anymore).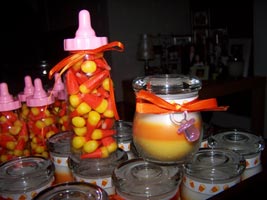 They looked cute together.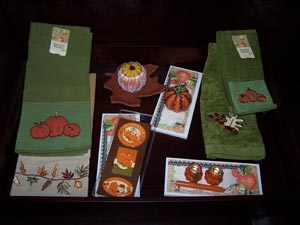 OK, so the prizes didn't really require any craftiness, but I thought the fall theme was so cute, I had to take a picture.