kid cartoon totebags
Aaron and I know a lot of tots... so I wanted a cute handmade (ok sorta) Christmas gift for all of them. I decided on totebags with their cartoon likeness on them.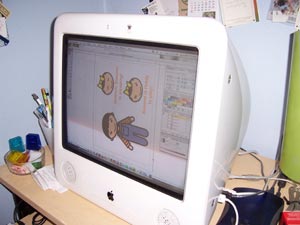 I designed a character for each child.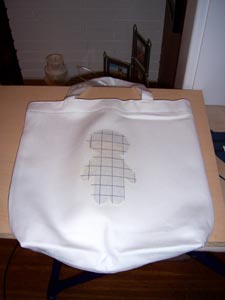 I printed the character onto iron on inkjet paper. Aaron cut them out and we took turns ironing them onto pre bought totebags. No, I did not make the totebags myself. It's a busy Christmas season... I am crafty not crazy.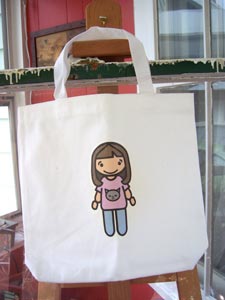 Here is Aaron's neice's finished bag. We were a little freaked out by how much this looked like her.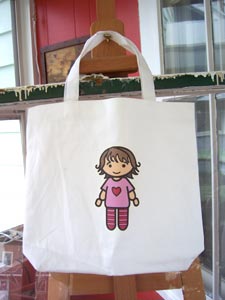 This is Tina's neice's totebag.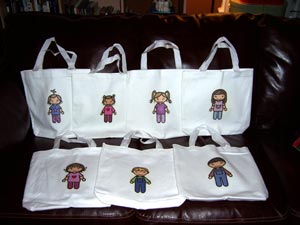 Seven totebags in all. I like to think of all the kids hauling all their worldly possessions around in them.