turkey mantle cover
The first three steps of this project were very similiar to the house mantle cover.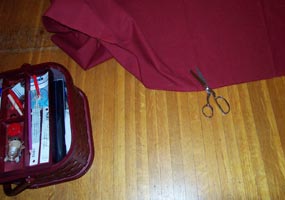 I got some heavy fabric at JoAnnes.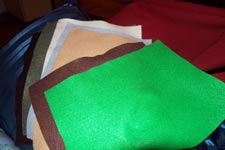 I got some bits of felt.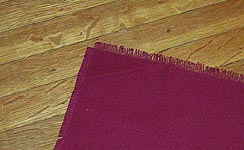 Instead of hemming the fabric, I pulled out strands of thread to make a fringe.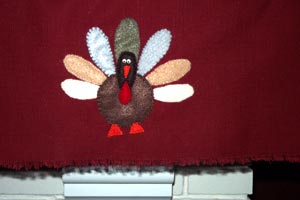 I cut the turkey shapes out of felt and stitched them down with embroidery thread. For a finishing touch I glued on googly eyes.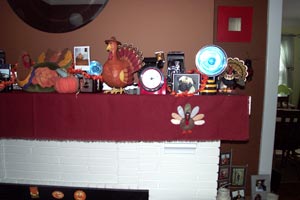 I put my turkey collection on top of the mantle.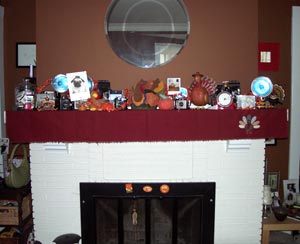 The whole mantle experience.