wee buns
Talk about forgetful. I almost forgot I had made these wee buns as Easter gifts for my Sit & Knit buddies. I used the pattern from Wee Wonderfuls.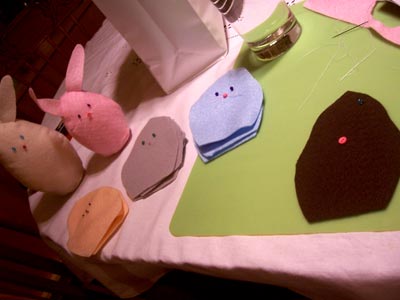 I cut the shapes out of felt, stitched on the faces, added ears and then sewed them all together. Aaron helped me stuff them. I put marbles in the bottom to make them stand up.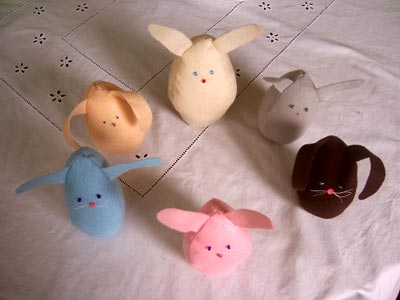 I like the chocolate one.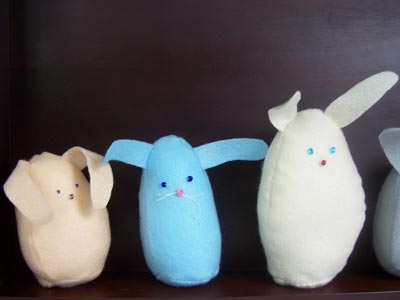 The giant one is pretty funny too.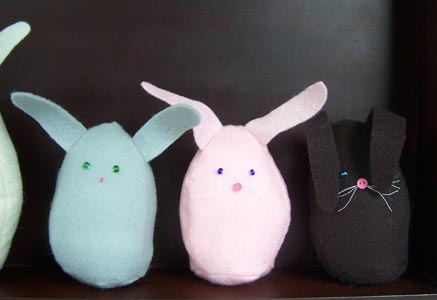 Some got bead noses, some got button noses. A select few got whiskers.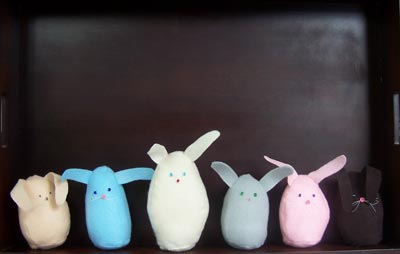 All six wee buns.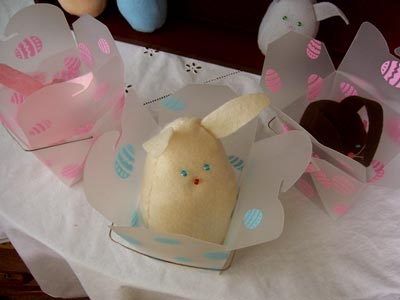 Here they are getting packed into their Easter Egg Chinese take out containers. (hmmm... I didn't realize how odd that sounds)