christmas 2004
My theme this year is the Christmas Duck. What? You have never heard of Christmas Ducks? Well neither had I until I saw them, and they were too cute to pass up.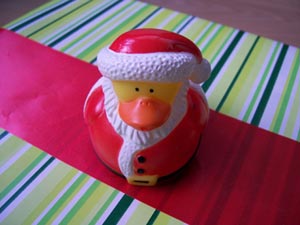 Packages were wrapped in red and green paper with red ribbons, and a Christmas Duck glued on top. Name tags were then tied around the ducks necks.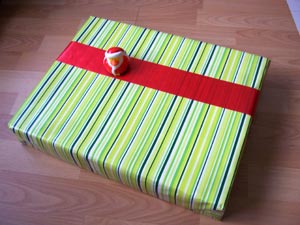 Here is one of Aaron's presents wrapped and ready to go.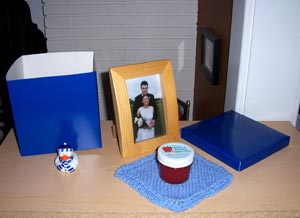 For our friends gifts we made up boxes with a framed picture from our June wedding. a jar of homemade pepper jam and a handknit dishcloth.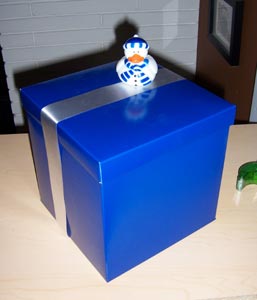 Annnnd each box got a Christmas Duck on top.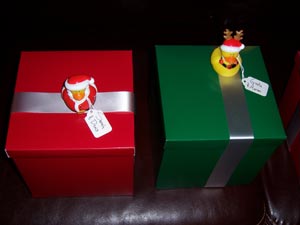 There were Santa Ducks, Reindeer Ducks, Ski Cap and Scarf Ducks and Scrooge Ducks.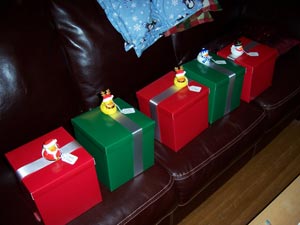 Here is a row of gifts ready to go.