Holiday theme 2005: Gingerbread Men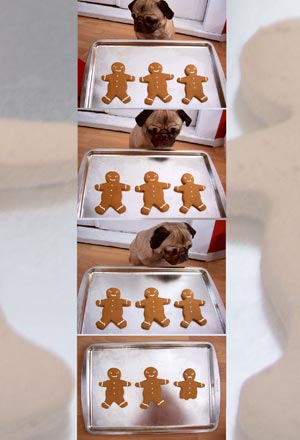 I started by making my holiday cards with a gingerbread man concept, then carried it over to my gift packaging.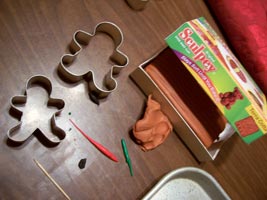 I used Sculpey to make gingerbread cutouts.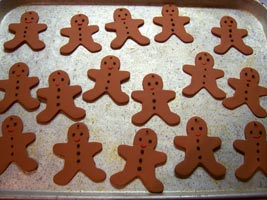 Here they are coming out of the oven. They have holes so they can be tied to gifts.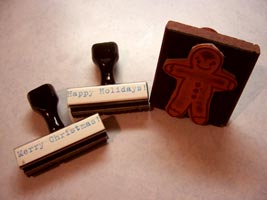 I designed a gingerbread man and had him made into a stamp. I had the other two from past years.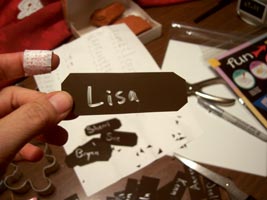 I used brown shrinky dink paper for the name tags .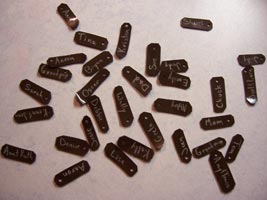 They shrank down quite small.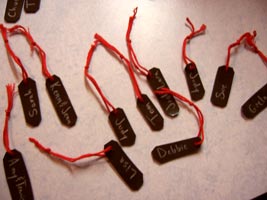 Here they are with string tied on.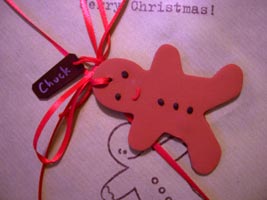 So each present was wrapped in paper stamped with gingerbread men and had a clay gingerbread man and name tag tied to it.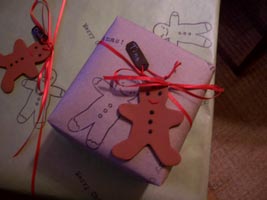 All tied with red ribbon.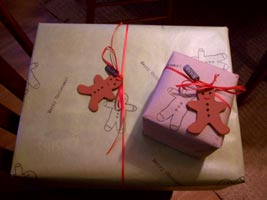 These were Chuck and Tina's gifts.