felt Christmas garland
Remember when you were a kid and your parents hung your construction paper link garland on the tree. I thought it would be cool to make something like that but with sturdier materials. Those paper links always came out of the box the next year crumpled up. Felt would pack better and last longer.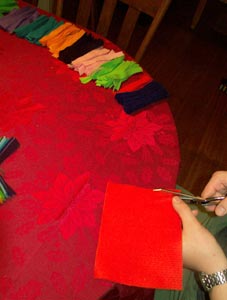 I bought a whole array of felt colors and enlisted Aaron's help in cutting them into strips.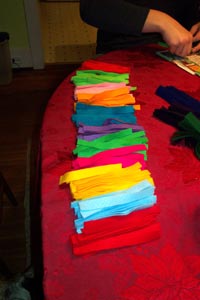 Here are the strips ready for glueing. I ended up taking out the three really dark colors and sticking with the lighter, brighter ones..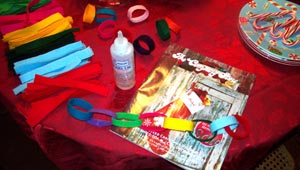 I used fabric glue and just kept glueing loops of felt one after the other.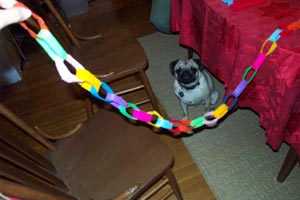 Of course I got a little obsessive about sticking to a pattern of color... green... pink... orange. That is Oscar looking at me thinking... "crazy felt lady!"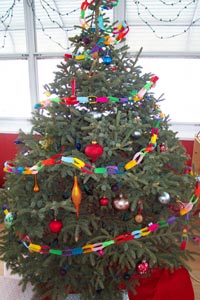 And here is the completed felt garland. It was much quicker than I expected and I loved the results. (It was also quicker than stringing popcorn and cranberries!)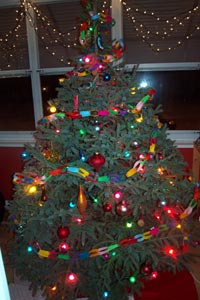 The tree at dark.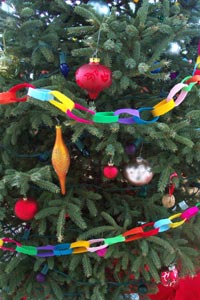 A close up. The bright colorful garland goes well with my multicolored ornaments.