flowers 2004
I persuaded Tina to go to the Garden Factory with me and we both came home with scads of flowers for the summer.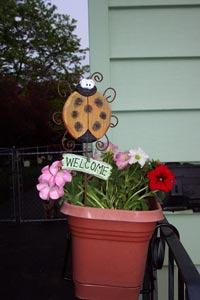 I went with my usual petunias on the front porch railing.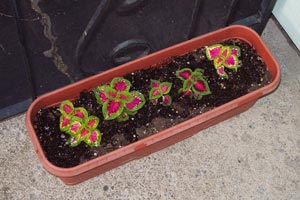 There are some coleus also sitting on the porch. Hopefully they will fill out soon.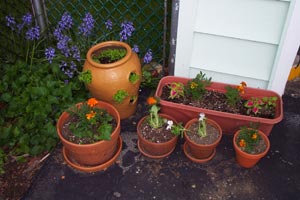 My terra cotta pots are a mix of petunias and marigolds.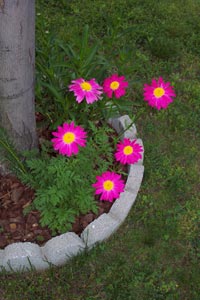 In front of the house the daisies I planted last year came up again.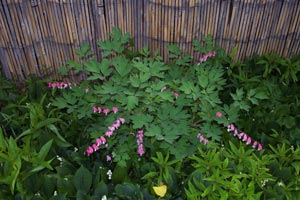 My bleeding heart looks good too. I like the scene in The Wedding Planner when the groom tries to pick this flower and she says "That is a traditional funeral flower in Greece". Or was it Turkey?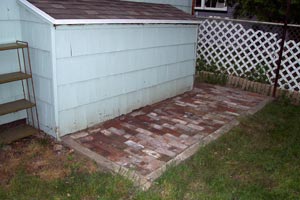 Aaron did a great job bricking in this area I have had problems with in the past. Now maybe a potting bench could go here?