garden 2003
I wasn't sure if I was going to do a garden this year without Aaron to do the manual labor. Kidding! Of course I was going to do a garden, but I decided to try some different veggies this year.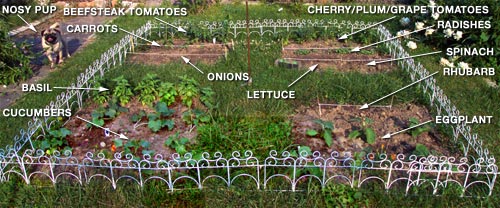 Here is a diagram of the garden layout for this summer. The new veggies are the eggplant, rhubarb and spinach. I also kicked up the number of cucumbers, because my sweet pickles were really popular last year.
Note Oscar waiting for me to turn my back so he can hop in there and sniff the basil.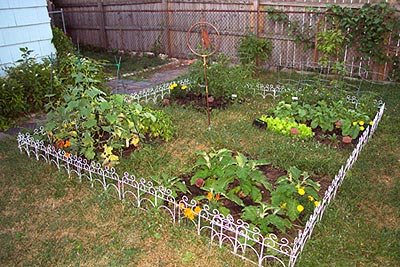 Here is the garden in mid-july. There has been some dry spells, as the brown grass indicates, but everything is coming along fine. This year I propped the cukes up on a hand fashioned trellis.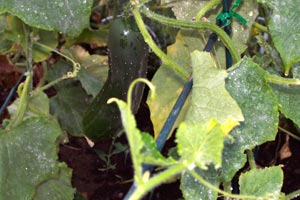 The first cucumber of the season. I think I will make pickles again this year.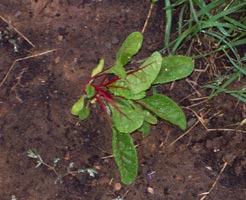 The rhubarb is actually starting to look like rhubarb. My grandma told me the leave are poisonous, so I am nervous Oscar is going to make a snack of them and croak.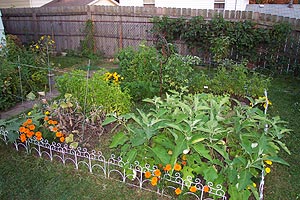 Here is the garden at the height of the season.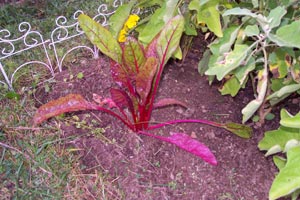 Turns out my rhubarb wasn't rhubarb. It was rhubarb colored Swiss Chard.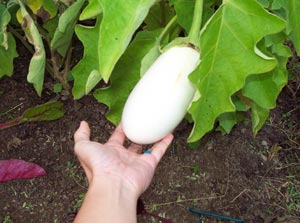 The eggplant seed package showed purple eggplants. But they never turned purple. They were actually white eggplants. At this point I don't believe anything the seed packets tell me.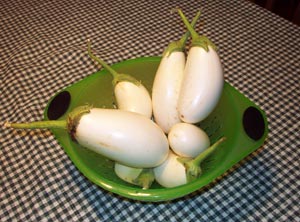 I got several of the pasty white eggplants. Enough for several meals of breaded eggplant and eggplant parmesean.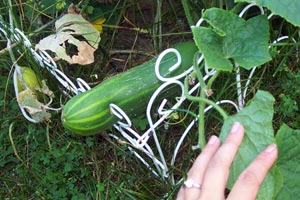 One of the cukes tried to make a run for it, and got stuck in the fence.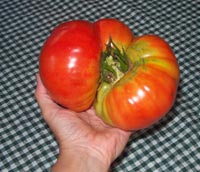 The tomatoes this year were huge... but hideously ugly.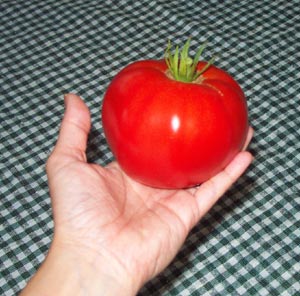 All but this one perfect specimen of a tomato.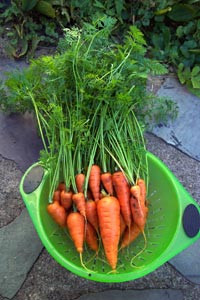 Another nice carrot harvest. I see honey buttered carrots in our future. Perhaps a carrot cake.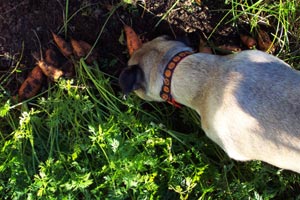 Like a pig searching for truffels, Oscar tries to dig up the carrots.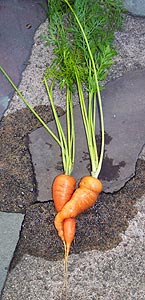 This years freaky carrot prize goes to....The Snuggly Carrots!