concrete mushrooms
My parents came up for the Fourth of July and helped us get started on the patio. We had some concrete left over one evening and my mom and dad made a concrete mushroom with it.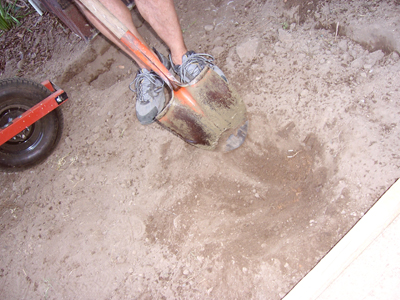 Dig a shallow hole in the dirt for the top of the mushroom.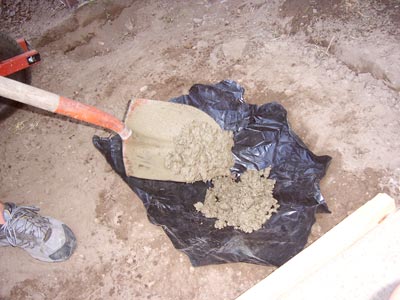 Lay down a piece of plastic and fill it with concrete.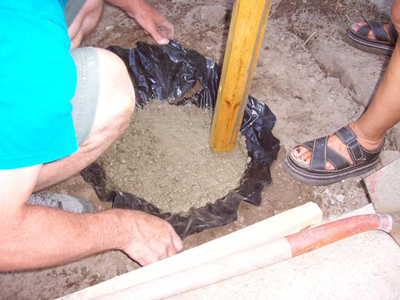 Tamp down the concrete to fill in the hole and make the bottom flat.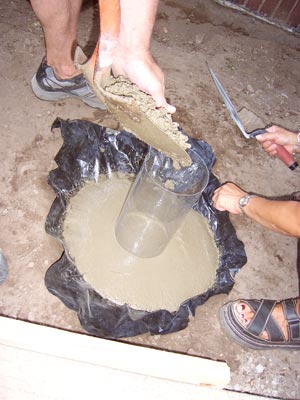 Use a cut liter soda bottle for the stem.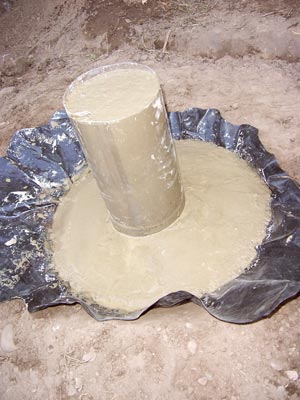 Let it dry overnight.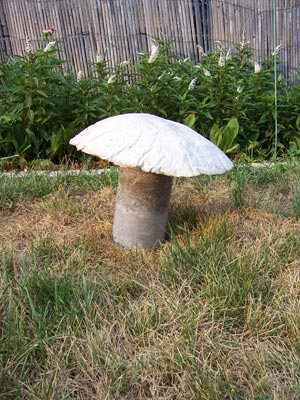 When it is dry flip it over and you have a mushroom for your garden.