green room
I probably disliked the original color in this room the most. It is the middle sized bedroom.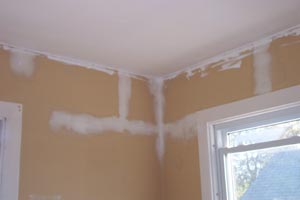 Aaron had a LOT of patching to do before we could start painting.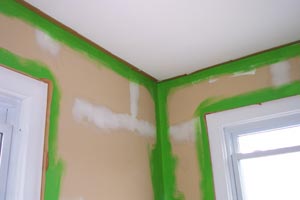 Followed by taping off and cutting in.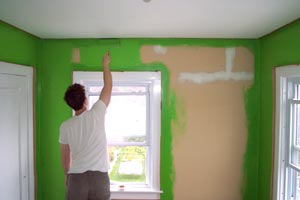 He is so handy... doesn't need a ladder.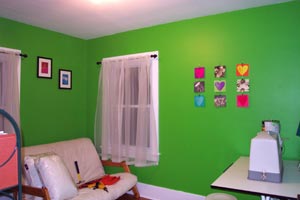 I call this the Kermit room now. Even though it is decorated with a flower theme.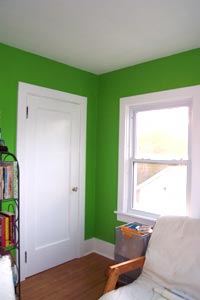 I just love this green when the sunlight shines in.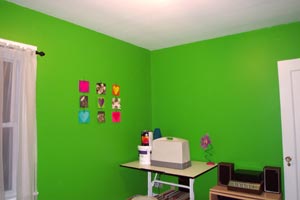 Ribbit ribbit.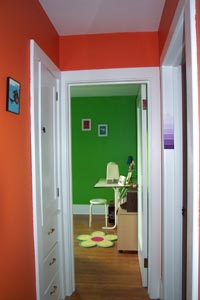 Looks great looking in from the dark orange hallway!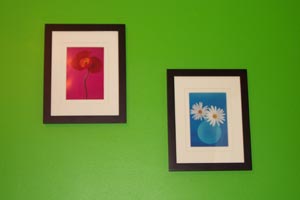 Two of the flower pictures. I keep moving them around.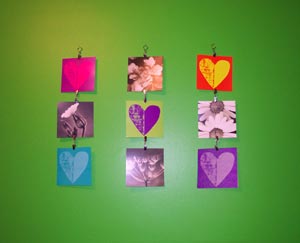 These are just art cards I hung with clips from Ikea.