nursery mural
This isn't a room in my house, but I thought it fit in the "house" category. Some friends of mine expecting a little girl wanted a mural in the nursery. They had a pretty good idea what they wanted and what colors.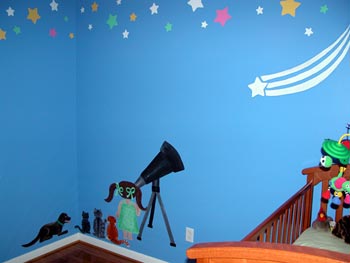 Since the nursery theme was to be moon and stars, they wanted a little girl, looking in a telescope at a falling star.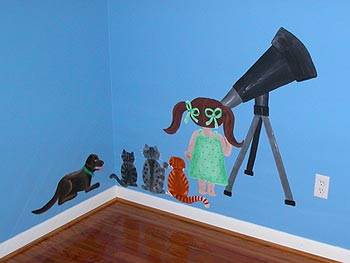 After several weeks of going over to their house to paint I got to know their three cats and chocolate lab. I decided to add them to the mural.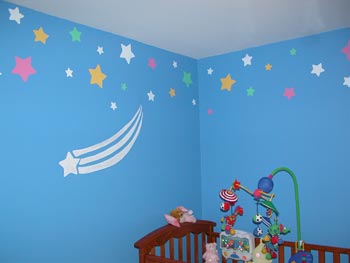 The falling star has glitter over it, although you can't see it here. It's supposed to be star dust.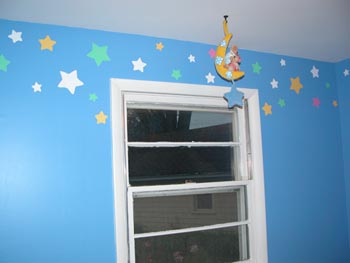 I painted light pink, yellow, green and white stars all around the top of the room. These are the colors the curtains and bedding are going to be.
I think they were happy with the mural. I told them, they are never allowed to move out of that house.