staircase
The stair case was going to be the hardest place to paint in the house.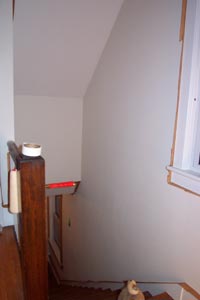 The ceilings are quite high over the steps, and a ladder would not be safe.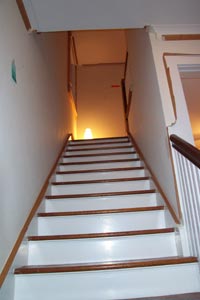 I didn't want to see either of us go rolling down the stairs.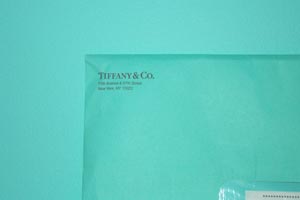 I had inspiration for the color from Tiffany's. I wanted it to be Tiffany blue!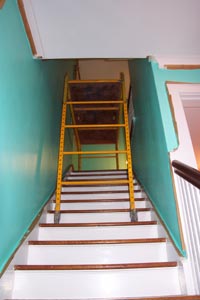 We rented scaffolding to get the high parts.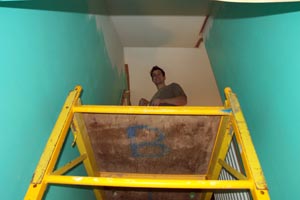 Yep... even Aaron couldn't reach without the scaffolding.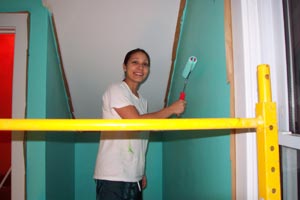 Taping and cutting in wold have been really hard without the scaffold.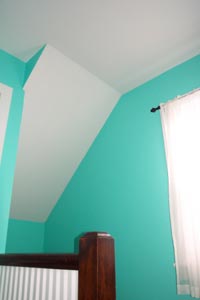 Here is the finished high wall.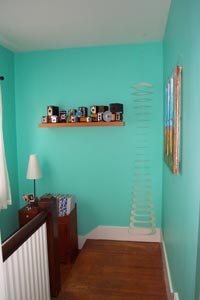 Looking from the upstairs hall down to the landing.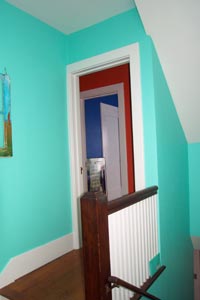 View at the top of the stairs looking into the upstairs hall.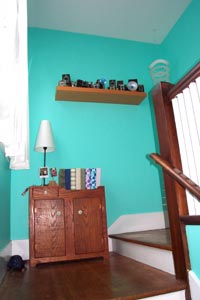 Looking up the stairs at the landing. My uncle made me that drysink when I was a kid.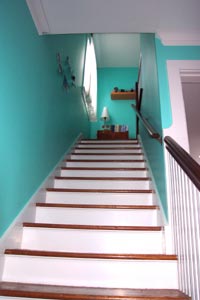 Looking up the stairs. The color is quite unusual and looks different at different times of day.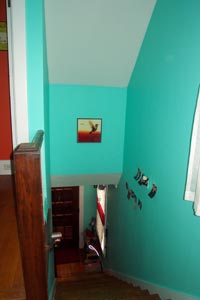 Looking down the stairs. That is a Guster record album cover hanging in the middle.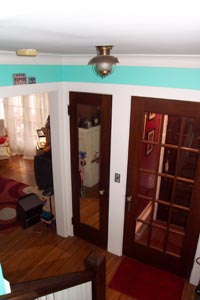 Looking from the stairs to the vestibule/living room.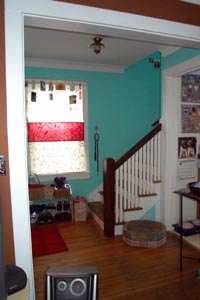 Looking from the living room to the stairs. I like how the brown of the the living room looks with the blue.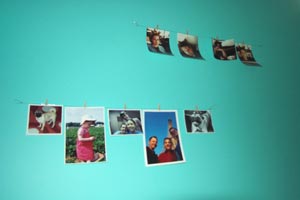 Some photos I have hung on wire and nails with tiny clothespins.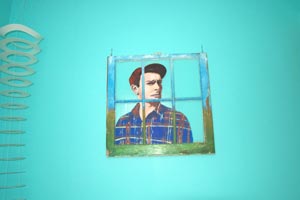 This is a painting I did of my dad on an old window about seven years ago. It's one of my favorite pieces.